When I was 28 years old, I got burned out. I entered a period of anxiety, stress and depression; psychological states previously unfamiliar to me. The reality I knew, was right there in front of me but I could not get back to it. I fought hard to get better, but my effort just pushed me further into the unknown. It was only when I managed to accept this new reality, and learn to live with it, that I got better.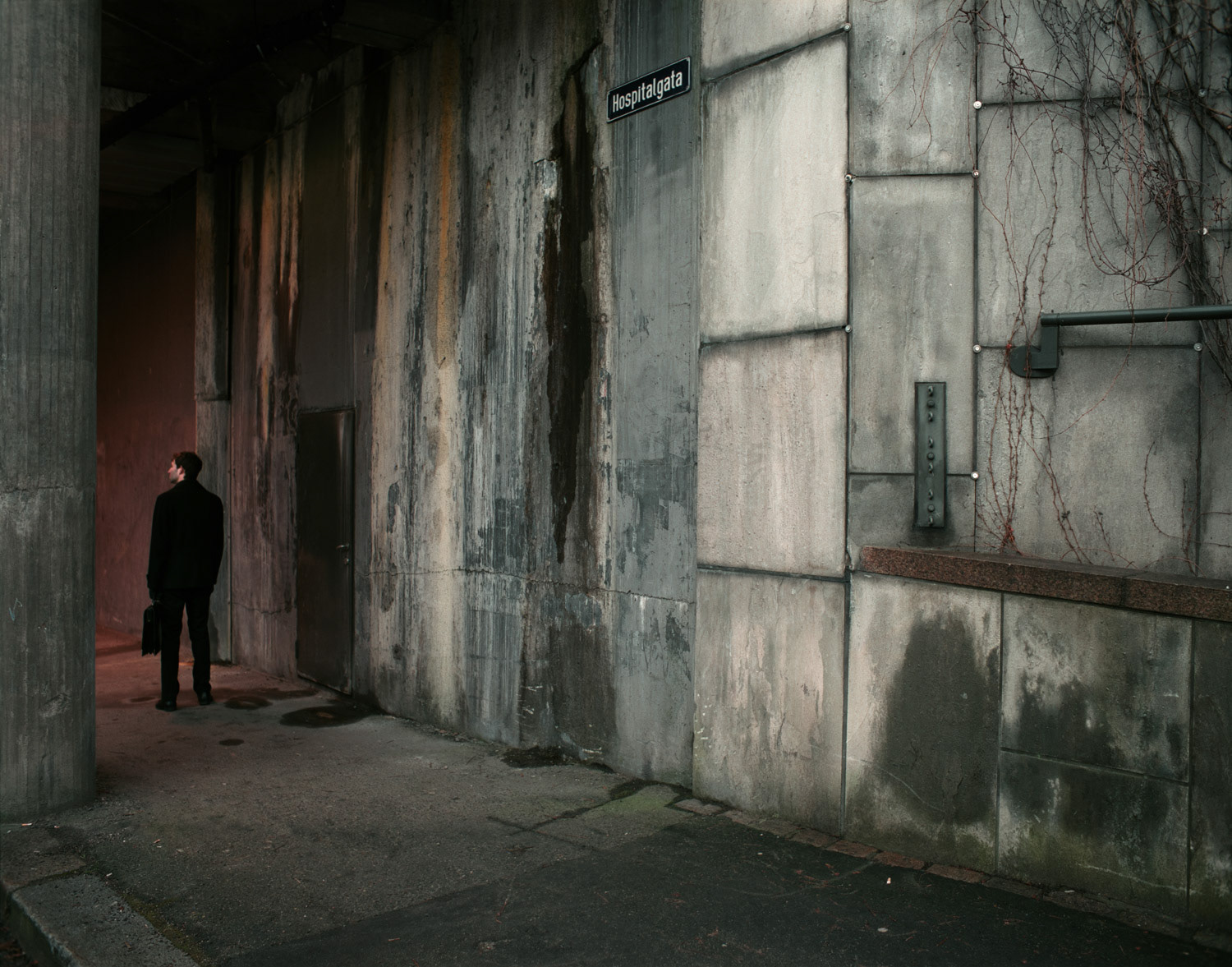 In retrospect this period of my life has been very hard to relate to. The memories I have are disoriented and vague, mostly consisting of desperation, exhaustion, sleepless nights and strange new ways to experience the world. Without understanding the crisis, it was hard to move on. I lived in fear of blindly walking into a new burnout.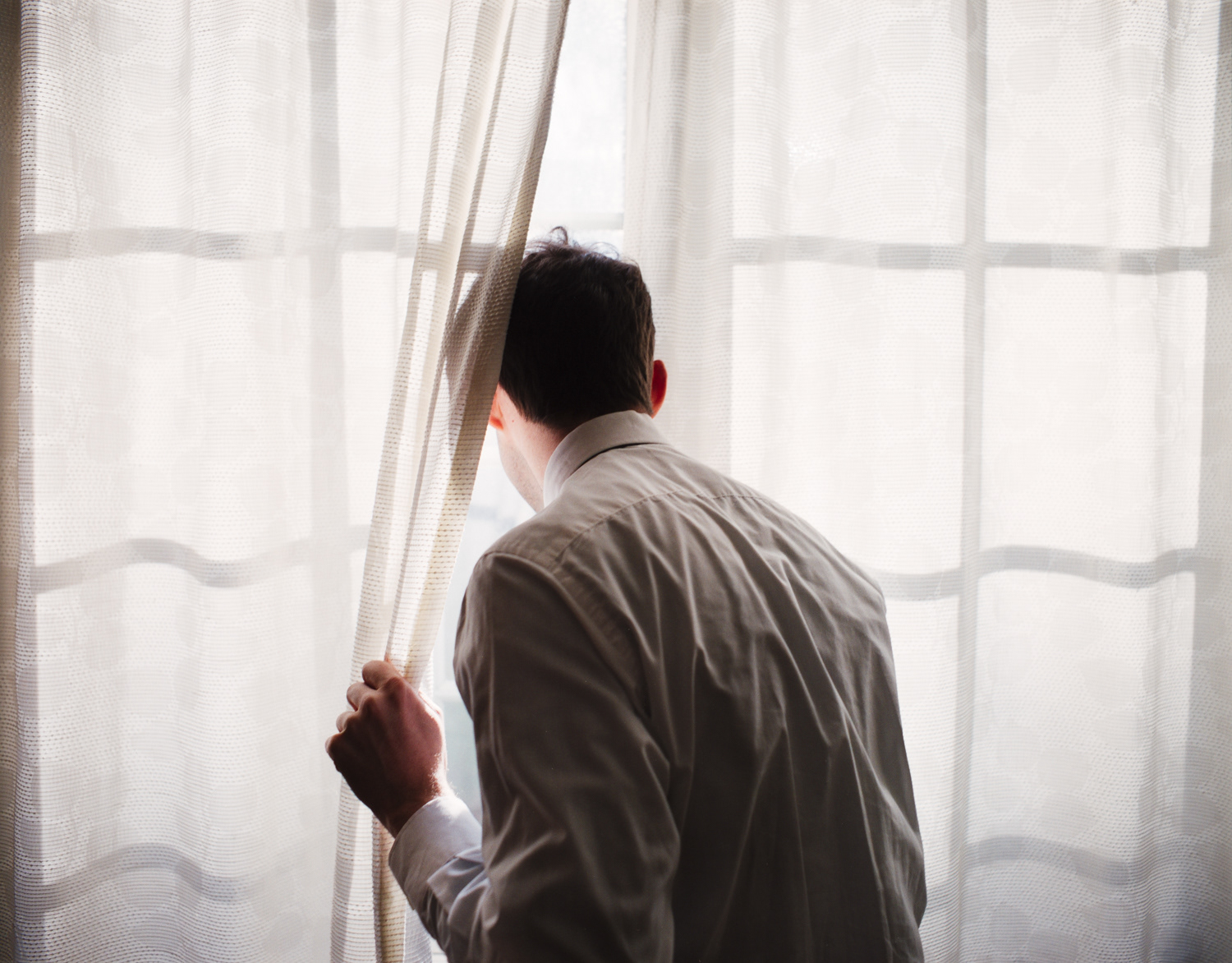 One day on my way to work I photographed a a man in a subway station. He had a suit,  briefcase. and a neat haircut. He stood there unmoving, staring into the void. The photograph stuck with me. The man seemed so small against the surrounding concrete. In him I saw my own crisis, and by looking at myself from outside, I gained a new perspective on my own burn out.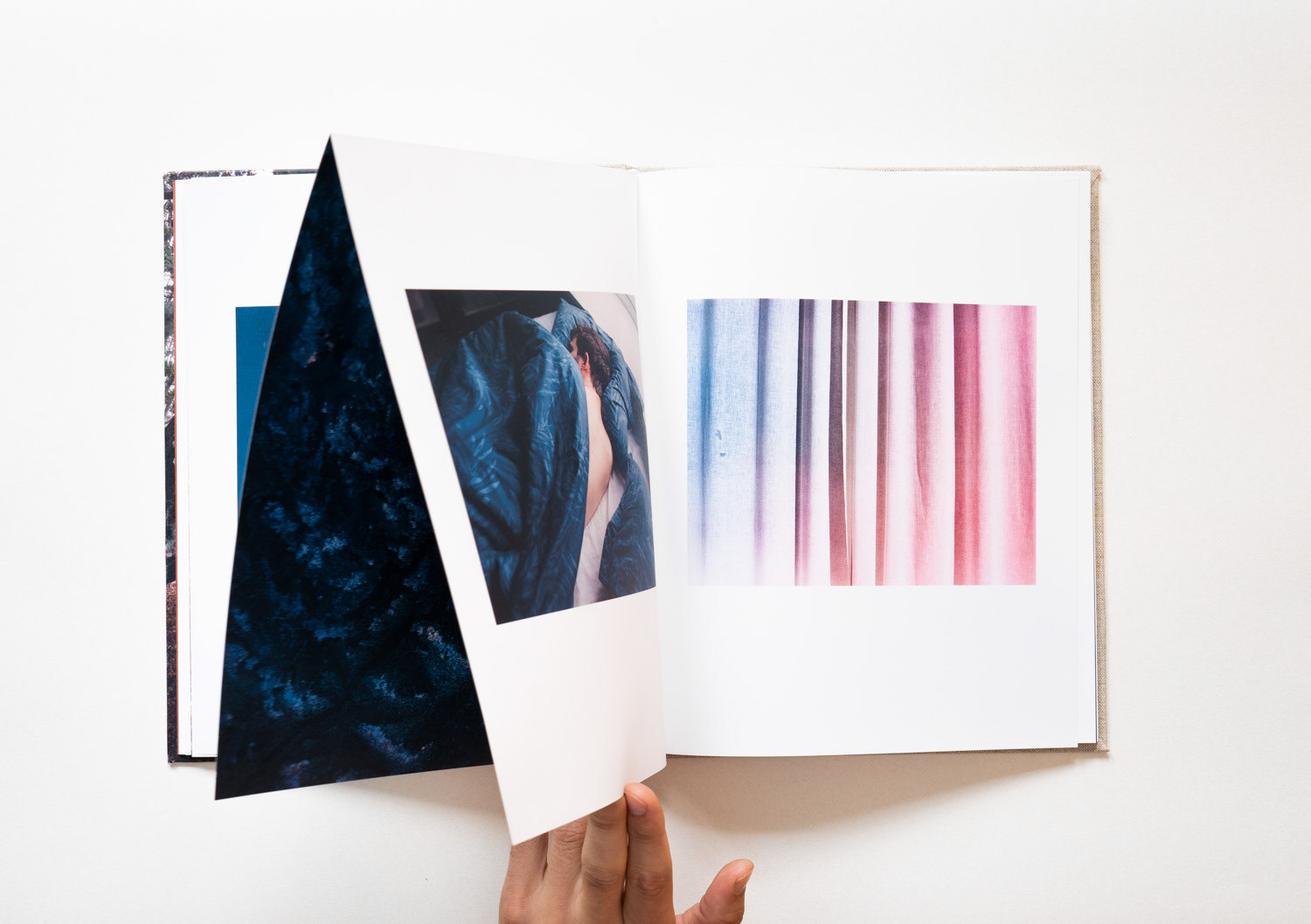 I started staging images with the suited man using a model. My messy memories became images that I could process with some distance. Through this process I created a new narrative about my burn out that is easier to understand.
On The Wall
Saturn Return was part of the Group Exhibition What Moves Us at Nordic Light Photo Festival in October 2020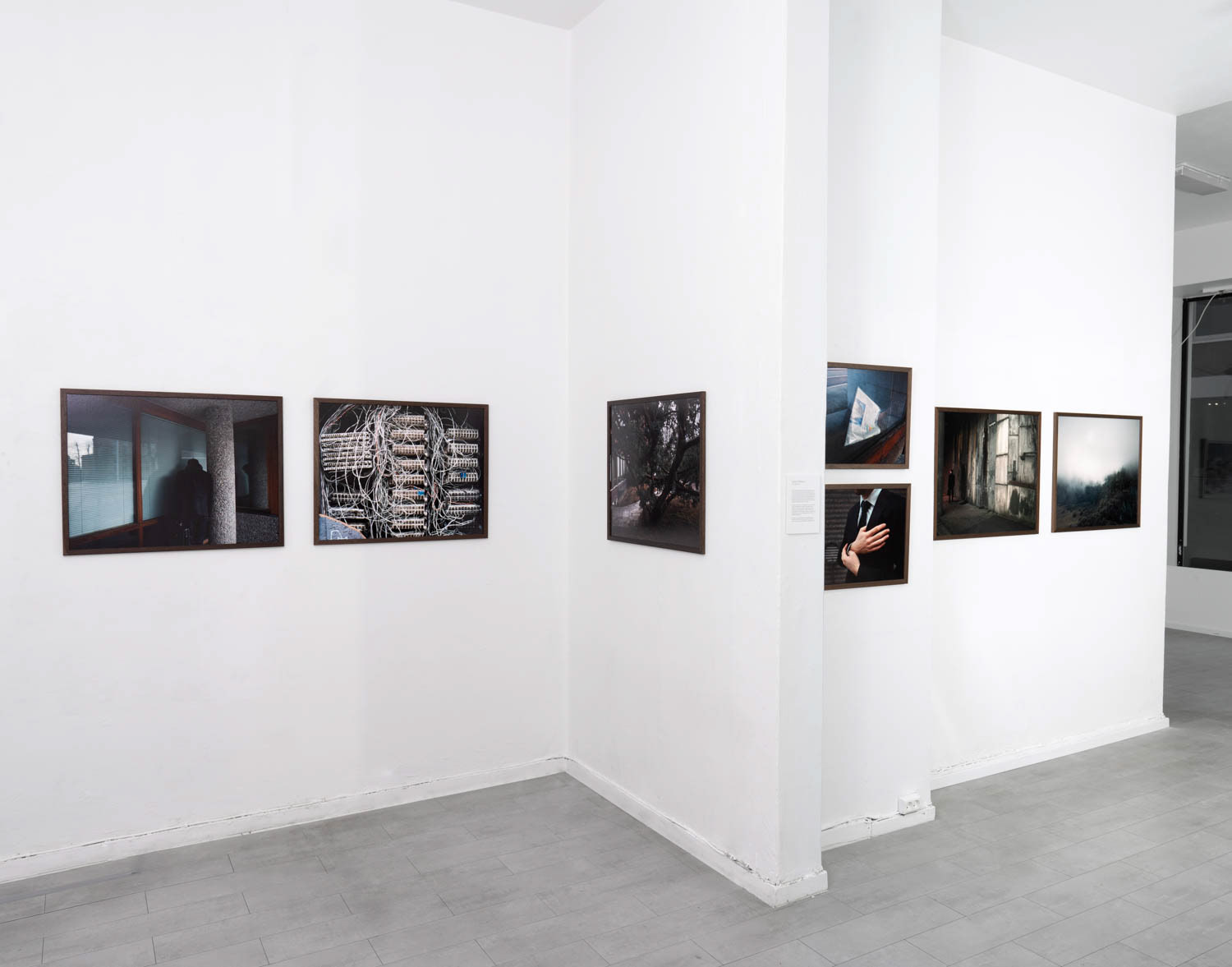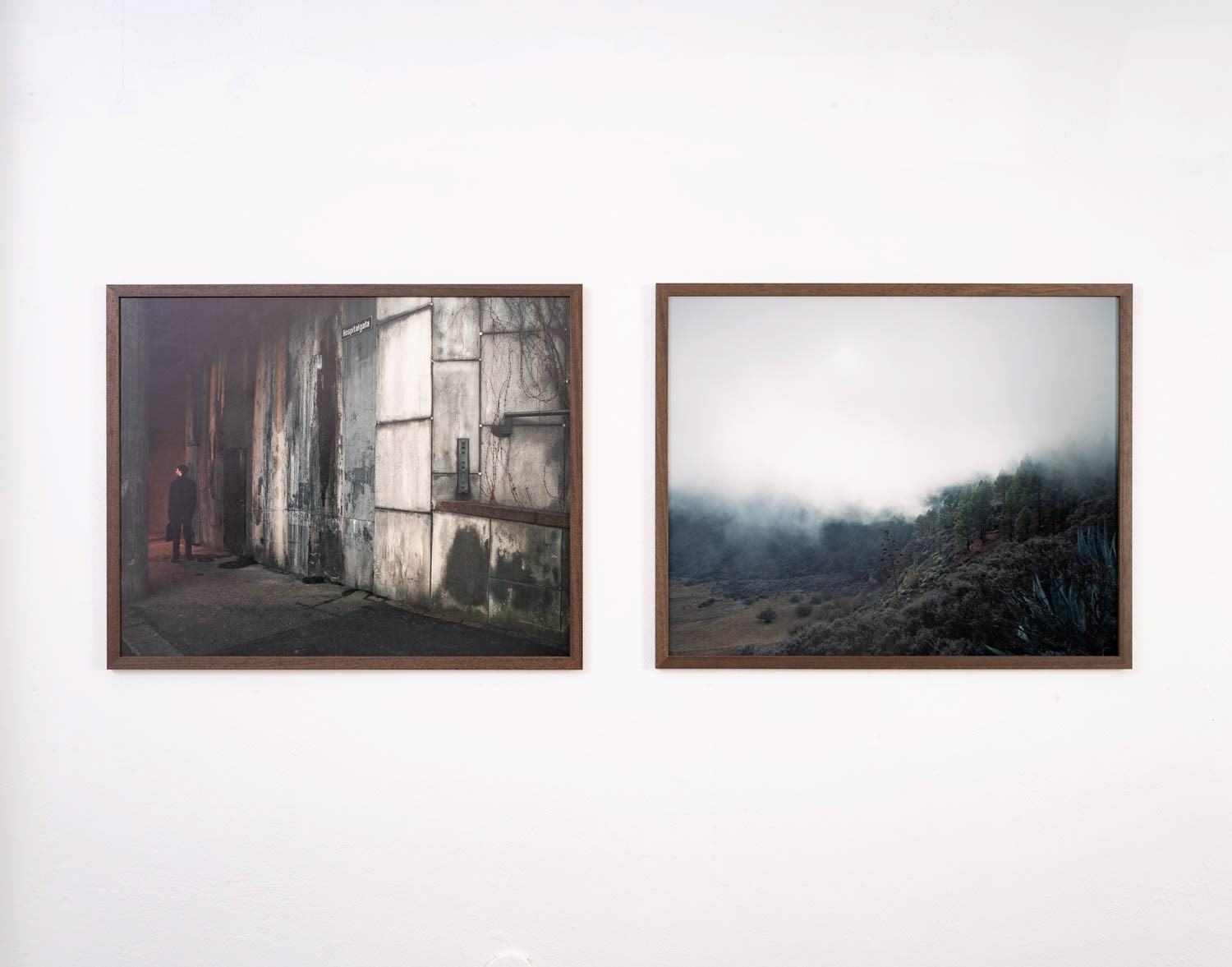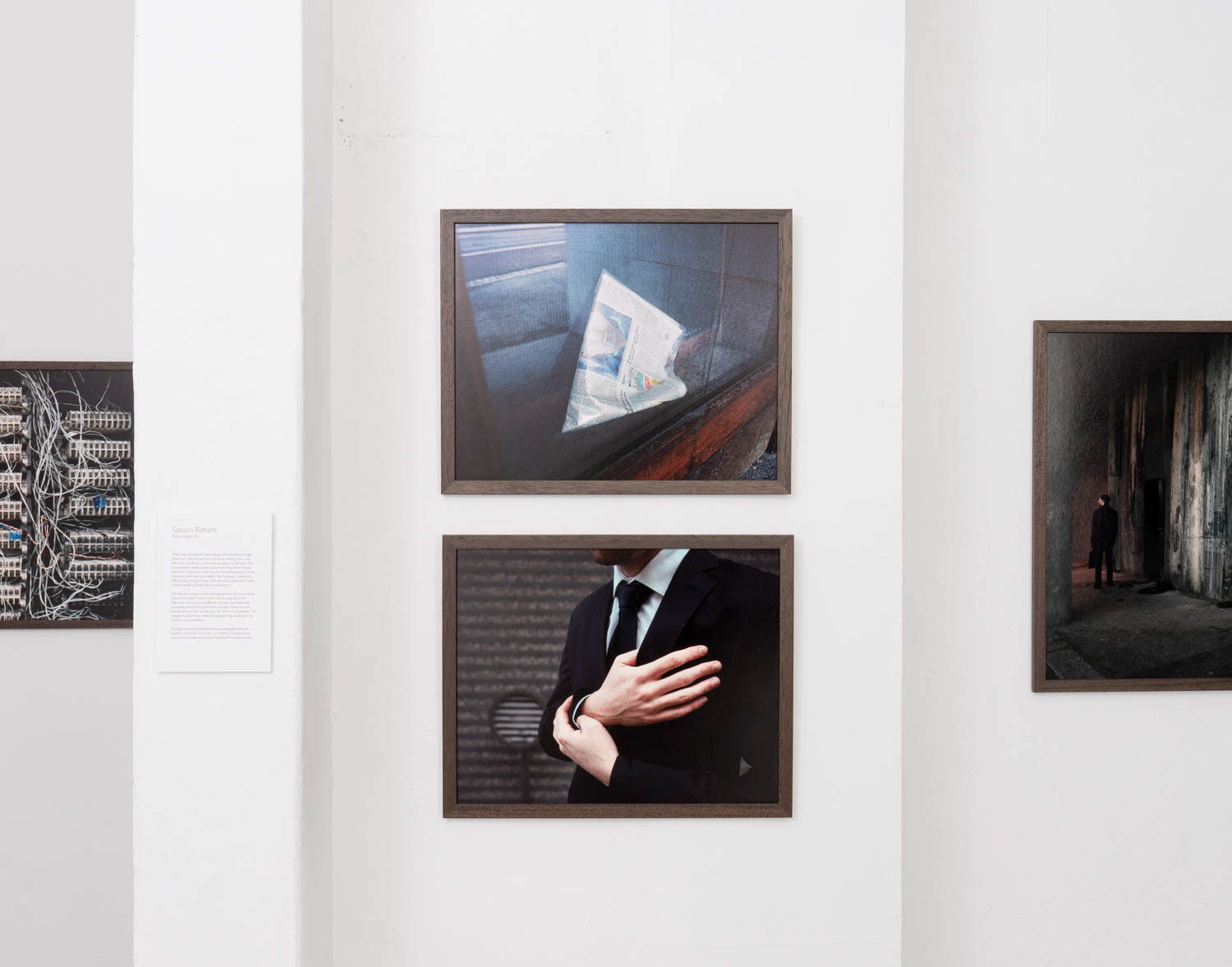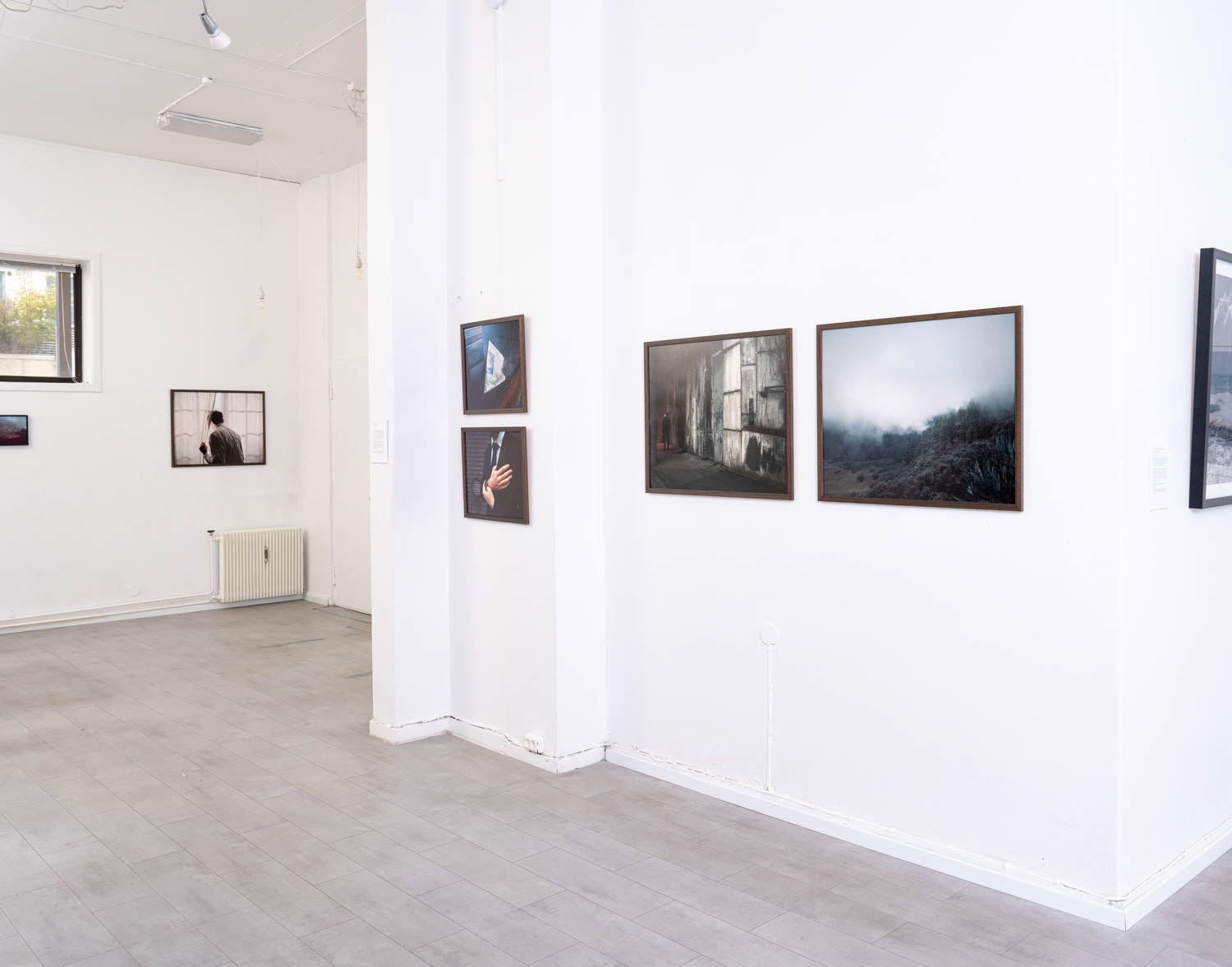 Book
Saturn Return was worked with as a book project from an early stage. The process of shooting, editing and iterating over dummies was important for me to understand my own crisis. I am looking for a publisher to work with to get it out in the world. 
Below is a preview of the book dummy, if you are interested in seeing more, contact me, and we can arrange it physically or digitally.
I am also planning to make a small edition by hand. If you are interested in being on the list for ordering it, I can sign you up and contact you when it comes to fruition.